Join the Archdiocese of Atlanta in a pilgrimage to Lisbon Portugal
for World Youth Day in 2023!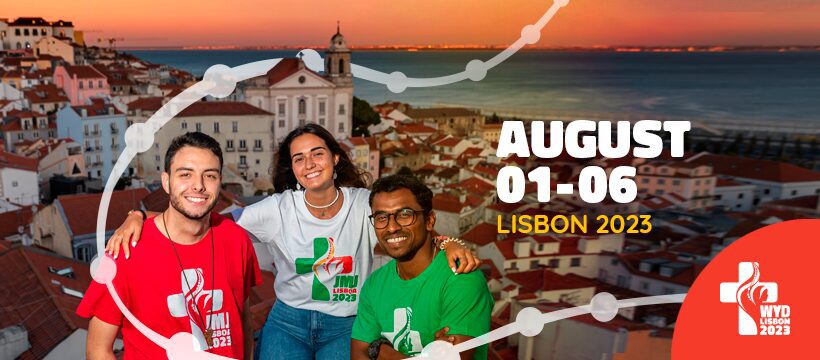 World Youth Day (WYD) is the gathering of young people from all over the world with the Pope. It is also a pilgrimage, a celebration of youth, an expression of the universal Church and an intense moment of evangelization for the youth world. For more information click here. The Archdiocese of Atlanta will be leading a pilgrimage from July 28 – August 9 for young adults 18 years of age and older.
Click the button below for:
Cost
Information on the WYD package
Payment schedule
Booking a trip with us
For other questions or to discuss the trip, please contact Allen Austin at aaustin@archatl.com.
If you missed the information meeting you can click the information meeting button to view a recording. You'll need to enter your name and email in order to access the video. Don't worry, this does not commit you to the trip.